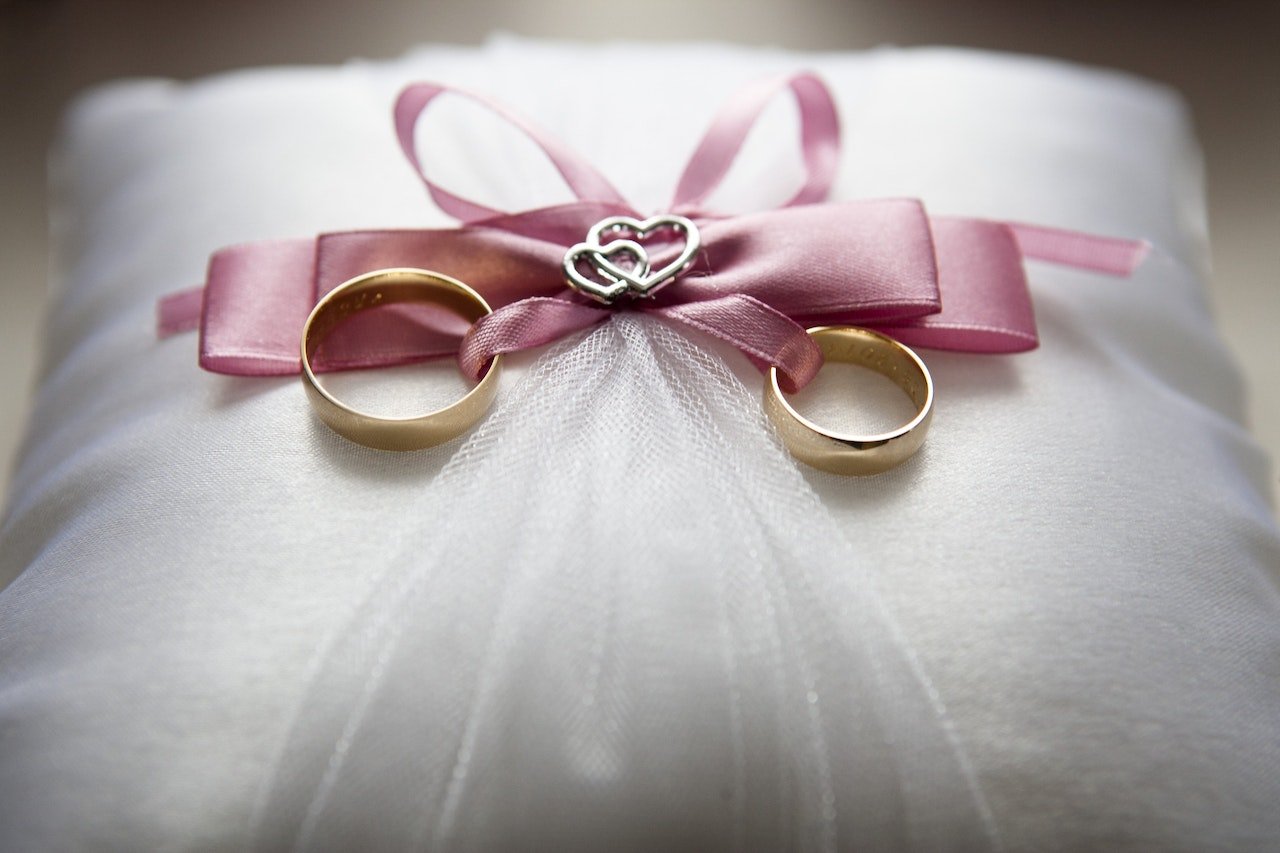 Choosing Wedding Bands
Aside from your vows, there's nothing more that makes it official than the exchange offering of wedding bands.  These are the rings that the bride and groom will be wearing forever, so it is important for the couple to purchase a wedding band that they both like and feel good about.
One thing that you should consider when buying a wedding band, is both the personal style of the future husband and wife. This is a joint effort, so both parties should agree. It is essential that both are comfortable with the rings that they choose, because they will be wearing these rings for a lifetime.
There are a variety of wedding bands to choose from, made from different materials. Two of the most popular choices are 14 karat white and yellow gold. A 14 karat gold wedding band is not entirely made of gold. It is mixed with an alloy of gold and other metals such as copper and silver.
Wedding bands also come in silver and platinum. Platinum is heavier than gold. It is considered to be the most precious of all metals. It makes for a beautiful wedding ring because of its stunning white metal that shines after it has been polished.
Silver is not considered superior in quality; it tends to be very soft. Wedding bands made of silver are prone to discoloration. But they are very inexpensive. So those who are shopping on a budget might want to consider this as an option.
Thickness of the band must be considered, and whether the bride and groom would want a wedding band with a design, or just a plain set of wedding bands.
Now, it is common for couples to choose the same wedding band. However, the woman's wedding band is slightly smaller. It is advisable for couples who are shopping for rings to visit a number of jewellery stores. This way, they will have a wide selection to choose from and compare prices too.
If couples chose to have an engraving in their rings, they should already have a dedication in mind. Also, they should be careful in choosing the type of engraving they will put in their wedding bands, because these engravings are lasting.
Most couples chose to have their initials brandished inside their wedding rings. Some couples chose symbols, or dedications as a gesture, or profession of their love and devotion to each other. Engravings are a wonderful thing, because they make the rings more meaningful and special.
If you cannot find a ready-made ring that suits your style, you can always have them custom made. Many jewellers specialize in making wedding bands. Customization of your wedding bands is actually less expensive than purchasing in store wedding bands. The great thing about this is, it also adds a personal touch to the ring selection process.
But in the end, it's not really just about the rings, so couples should not stress over the whole ring selection process. Rather they should enjoy and relish this special time, when they are about to be made future husband and wife, and bonded for all eternity.