HAWAII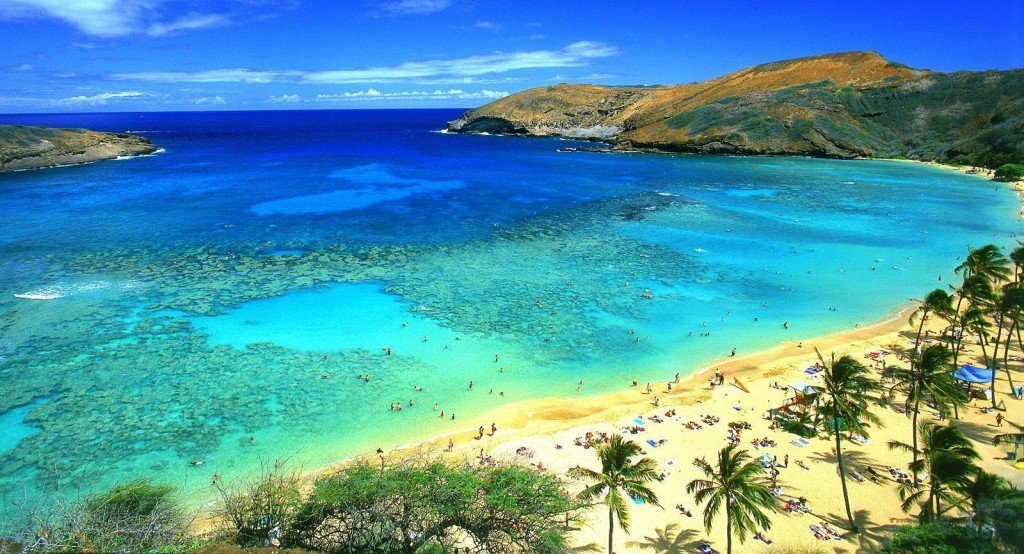 Other than watching the sunset from Waikiki Beach (previous photo), while sipping on champagne, couples can take an historical tour to the Puuhonua o Honaunau National Historical Park, Hawaii's Big Island. The former royal grounds is a place of refuge and solace for the soul.
FRENCH POLYNESIA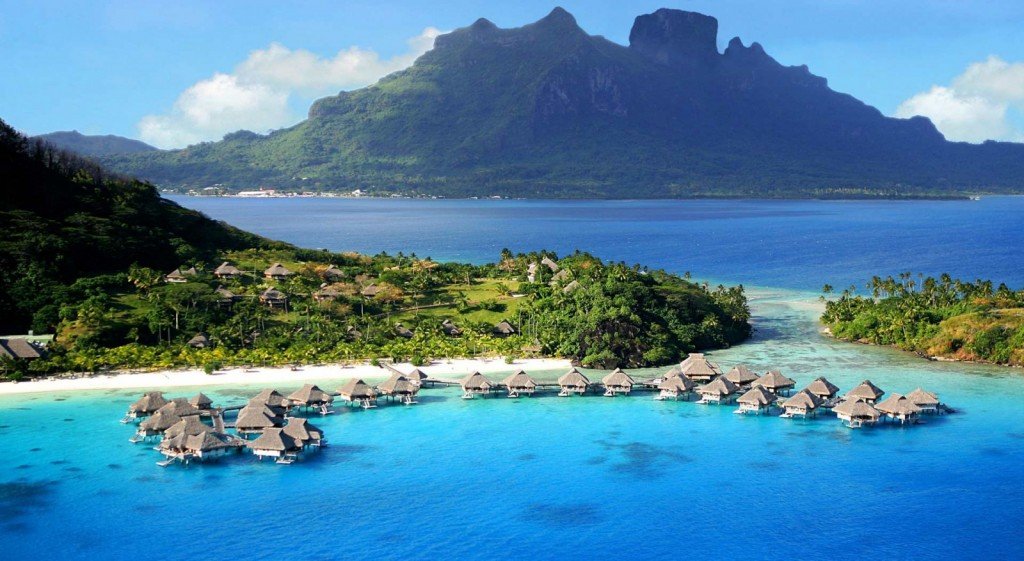 Located in the South Pacific Ocean, it is halfway between Australia and California. The white sandy beaches surrounded by blue ocean water makes it an excellent place to enjoy a memorable honeymoon vacation.
FIJI
Located at the Mamanuca Islands, a beachcomb of the mainland, is a small personal resort – Navini Island Resort – ideal for perfect hideaway for two. Korolevu on the south "Coral Coast" of Viti Levu the main Island of Fiji where Warwick Resort and Spa is located, offers a splendid sea view with a range of various couple activities such as snorkelling or kayaking.
ITALY, VENICE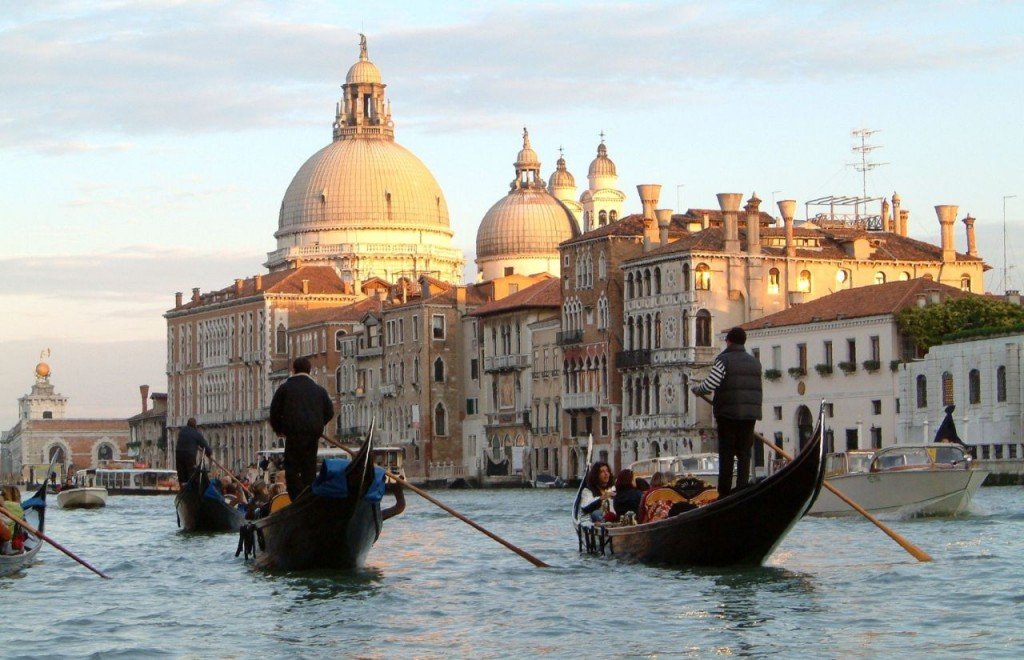 Take a romantic sail through the Grand Canal. When you've travelled halfway across the globe to Italy, perhaps it is only worthwhile to make a trip to The Capitolium in Pompeii – the Roman city which was destroyed by a volcanic eruption in 76 AD. Pompeii, said to offer one of the most authentic experiences in Italy, is a photo-worthy stop where newlyweds can mark their first big trip together.
BALI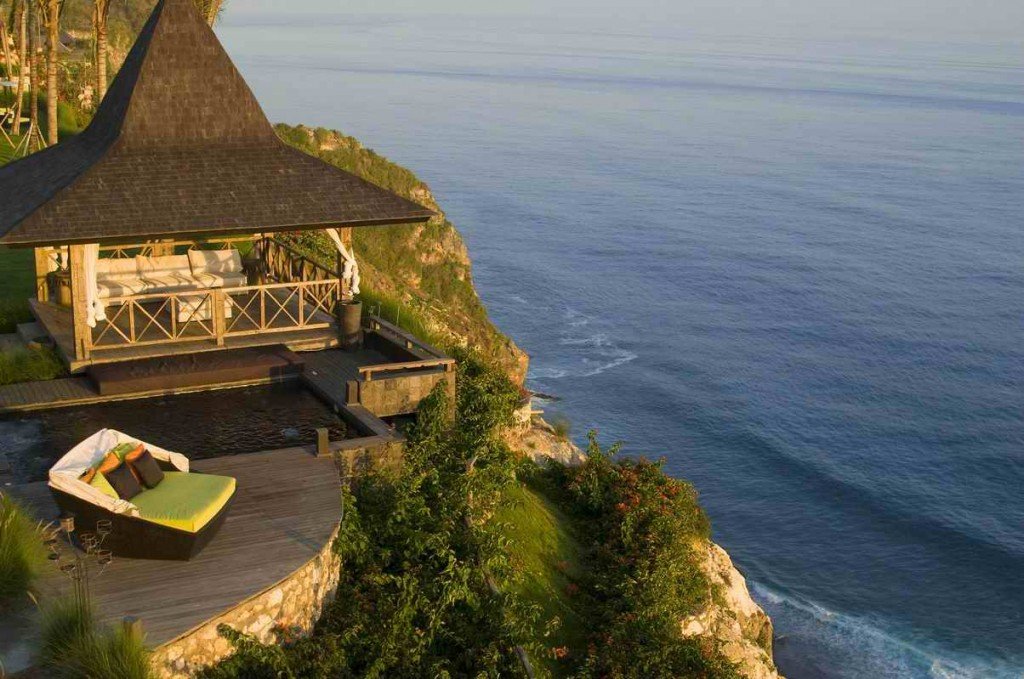 Famous for its luxury resorts & spas establishments peppered throughout the island, it is ideal for couples who are looking for a relaxing and pampering honeymoon to calm their senses after wedding fatigue. Take a camel ride into the sunset in Nusa Dua.
BERMUDA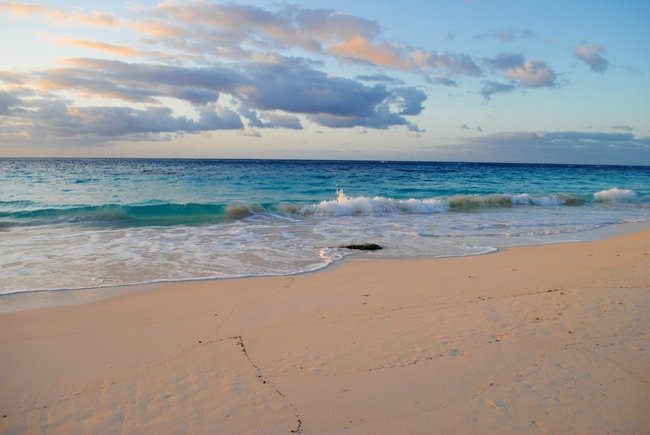 A British overseas territory is located at the North Atlantic Ocean off the east coast of the United States. Tucker Point Resort and Spa which is steeped on the hills of the island offers a breathtaking view of the ocean. A must-see at Bermuda island is Elbow Beach. Pictured here is a beach town located near it.
COSTA RICA
This beautiful beach is on either side of the piers where the cruise ships dock in Puntarenas, Costa Rica. Canoe on Lake Arenal, at the base of the volcano.
GREECE
Mykonos is amongst the most romantic getaways on earth. Spend a relaxing day sunbathing at the mediterranean beach and dining at alfresco cafes. Take a leisurely stroll through the Mykonos town, also known as Chora, to experience Cycladic life.
THE BAHAMAS
A perfect way to sample the Caribbean lifestyle. This destination is one of the popular getaway, where natural beauty, amazing resorts and fun activities are in abundance in the Bahamas.
FRANCE
The city, known for its romantic touch, just makes it into the top 10, holding its place as a choice destination for honeymooners. While France is still a major draw for lovebirds, we hear that Belize is an up-and-coming honeymoon destination to watch out for!